This Monday me, hubby, and Witchlet went to a beautiful Apple Orchard not far from our house and had a wonderful time apple picking. The weather was beautiful, perfect fall weather with a beautiful blue sky. We collected 15 lbs of apples as there is a 5lb per person minimum. Never mind that I am allergic to fruit, lol. Along with the apple picking I collected a nice bunch of apple branches and twigs that had already fallen off the trees. I was collecting branches while everyone else was picking apples, lol. We had such a nice time and I thought I would share some of the pictures with you.
Me and my Witchlet. You can see some of the branches I had already collected.
Hubby and Witchlet
The hat didn't even last long enough to get a picture at the apple orchard! It looked cute though didn't it?
Witchlet climbing the Apple Tree..:)
The 1st apple...:)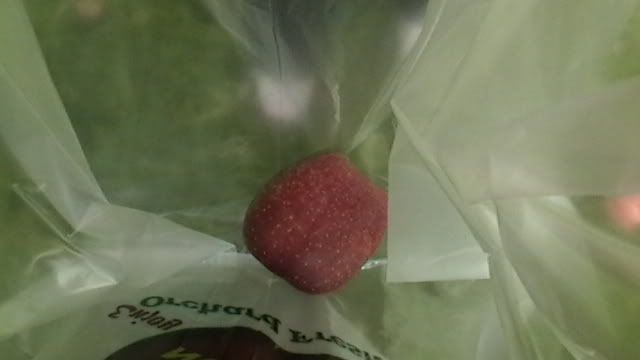 Cool looking apple tree.
Wishing everyone a blessed week!
Kat